Meet your 2022 Nominees for Regional Representatives of the USFWC
It's election time again! USFWC voting members, now is the time to exercise your member right and responsibility to elect the next round of general representatives to the USFWC board.
Voting member classes include: Worker Cooperative, Democratic Workplace, Cooperative Developer, and Federation Partners. More about all member classes available here: https://www.usworker.coop/join/
Learn more about the election at: https://www.usworker.coop/board-staff/board-elections-regional/
Election Timeline
Voting will will close at noon Eastern time Monday October 3rd, 2022. Your workplace should have received a voting code by email. If you haven't received the code, please let us know as soon as possible, email membership@usworker.coop.
Meet your 2022 Regional Board Candidates
Candidate Statements
Western Regional Candidates
Luz Maria Martinez
Workplace:

Radiate Consulting Cooperative Orange County

New board candidate
Member type: Worker Cooperative
Personal Statement:

The reasons I would like to be a part of the Board as a Western Regional Representative is to support what is within my abilities.  To be honest I have never participated in a Board of Directors so if anything I would learn a lot if I were elected to be a representative. My personal commitment to worker cooperatives drives me to continue developing my knowledge and leadership and share what I've learned with the community in a more intentional way and continue growing a base that continues to create resources available to our communities.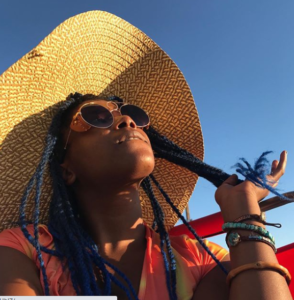 Dominique Pearson
Workplace: Philadelphia Area Cooperative Alliance
New board candidate
Member type: Federation Partner
Personal Statement: 

I have been working in co-ops across Turtle Island for almost a decade, mostly with Black, Brown and Native folks in the South, Midwest and the D.C.-Maryland-Virginia area and currently reside in Los Angeles. I am Afro-Indigenous, with deep roots in the South and the Caribbean, which inform my work really deeply. The power of the co-op is the people, and the power of the people is interdependent. I am always interested in rooting us in the ancestral power of food, medicine and community, especially in a business context, where so many of our perspectives can get lost or overshadowed.

The best co-ops are created by folks who care, and that care should be displayed at every point in the process. My hope is to support co-ops in the creation of healthy, supportive atmospheres that exist in harmony with their workers, communities, and the greater world we live in.
Northern Regional Candidates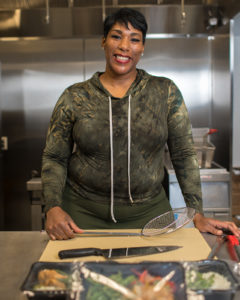 Kimberly Britt
Workplace: ChiFresh Kitchen
New board candidate
Member type: Worker Cooperative
Personal Statement:

Kim is a founding member and board president of ChiFresh Kitchen, a women and minority-owned worker cooperative that offers fresh, nutritious, delicious prepared meals to schools, community organizations, and other institutions working to improve the health and wellness of the individuals they serve. Having recruited three out of the other four founding members, she was a driving force in assembling the team. At ChiFresh, Kim leads the delivery team and is also responsible for purchasing and receiving. Kim has management experience in other food businesses as well.
Ellen Vera
Workplace: Co-op Cincy
New Board Candidate
Member type: Co-op Developer
Personal Statement:

I would be honored to join the leadership of the US Federation of Worker Cooperatives. My goals as a Northern representative would be to deepen the relationship between the labor movement and the worker co-op movement, building on our 10+ years of union co-op development that has resulted in 14 worker cooperatives with over 100 workers in Cincinnati. I am also excited to help build out deeper regional and industry wide connections across the worker co-op field. Over the past several years, Co-op Cincy has helped bring together co-op developers and co-ops across Ohio (OWN) and nationally in the fields of childcare and construction and we have found it extremely rewarding, resulting in practical tool kits and peer to peer mentorship opportunities.

I think instituting some type of regular learning circles and/or mentorship programs between co-op developers and similar types of co-ops could be really powerful in helping folks skill up, deepen relationships, and advance our movement forward. Lastly, as one of the individuals in my organization responsible for helping raise resources, I would love to work together to figure out how more USFWC members can collaborate to strategically raise more funds to support our work. In closing, I would be honored to be elected to the Board of USFWC as a Northern representative and humbly request your support.
Southern Regional Candidates
David Boss
Workplace: C4 Tech and Design
New board candidate
Member type: Worker Cooperative
Personal Statement: coming soon! 
Beatriz Ordaz
Workplace: Voces de Nashville
New board candidate
Member type: Worker Cooperative
Personal Statement:

I am an open-minded woman with a desire to learn something new everyday, I love to work serving the community. I very much value teamwork and the effort of each individual person and I believe firmly in the power of democracy. 

I like to share everything I learn to be able to help fulfill community needs and I consider what I learn from cooperatives to be very powerful to open doors in labor and socioeconomic spaces.
Eastern Regional Candidates
Mavery Davis
Workplace:

New Economy Works WV, Also a member of the Seed Commons Network 

New board candidate
Member type: Cooperative Developer
Personal Statement:

I believe that cooperative enterprise is the solution to a crumbling capitalist system. Living in West Virginia and witnessing the impacts stemming from the lack of economic opportunity for this region gives me all the reason I need to represent Appalachian people and do more to bring cooperation to the region.
Dominic Hosack
Workplace: Earth-Bound Building
New board candidate
Member type: Worker Cooperative
Personal Statement:

I'm deeply invested and in constant solidarity with Black communities as we make a Just Transition towards economic democracy and social justice. I've spent almost a decade building and maintaining a black-led cooperative enterprise and am familiar with all the highs and lows that come with early stage business ownership.  It's given me a good perspective on how to successfully manage and pace a small enterprise and I'm excited to share those lessons with others. 

I also have experience providing technical assistance and loan coaching to other cooperatives and I'm passionate about providing access to capital and resources to communities who have historically lacked those opportunities.   Being a part of the leadership team of the USFWC will allow me to network across communities and help provide support and guidance as the USFWC adapts to meet the changing demands of cooperatives within our communities.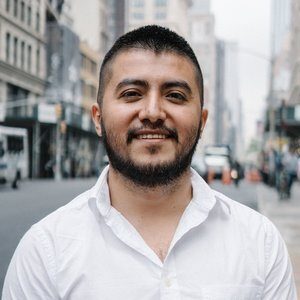 Marcelino Martinez
Workplace: Radiate Consulting NY
New board candidate
Member type: Worker Cooperative
Personal Statement: 

Born and raised in Mexico City, Marcelino received his bachelor's from Baruch College. He embarked in the world of cooperatives and became a member himself of Radiate Consulting NYC. In collaboration with Democracy at Work Institute he implemented administration and accounting processes that were implemented in other cooperatives. He has trained other administrators, bookkeepers, and incubators to understand more about the cooperative model.

"I would like to be elected for the regional board and be able to be more involved with other cooperatives and be able to represent them. I had the opportunity to work with various cooperatives and I was able to see some weak areas and lack of understanding for the cooperative model. I was fortunate to help them in their understanding of their cooperative finances and overall some of the operations."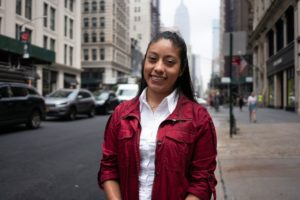 Diana Perez
Workplace: Radiate Consulting NY
New board candidate
Member type: Worker Cooperative
Personal Statement: Diana is a worker-owner, co-founder of Radiate Consulting New York. She is passionate
about entrepreneurship, problem-solving, and gender and economic equality. Diana has been actively involved in diverse social and cultural initiatives with different community-based organizations dedicated to protect and expand economic access, educational attainment, political influence, and opportunities for Latinx and immigrant communities. She is fluent in English and Spanish, and holds a B.A. degree in Economics and Mathematics from the City College of New York.

"I would be honored to serve as Eastern Representative for the USFWC Board of Directors. I consider myself a good team player, quick learner and a detail-oriented person. Being part of a worker-owned cooperative has been an asset in developing my skills and knowledge about cooperatives. If given an opportunity to be an Eastern Representative, I would be glad to contribute my time and efforts in making a difference for the worker cooperatives. At the same time, I look forward to continuing to collaborate and work to keep USFWC strong, sustainable, and engaged with its vision."