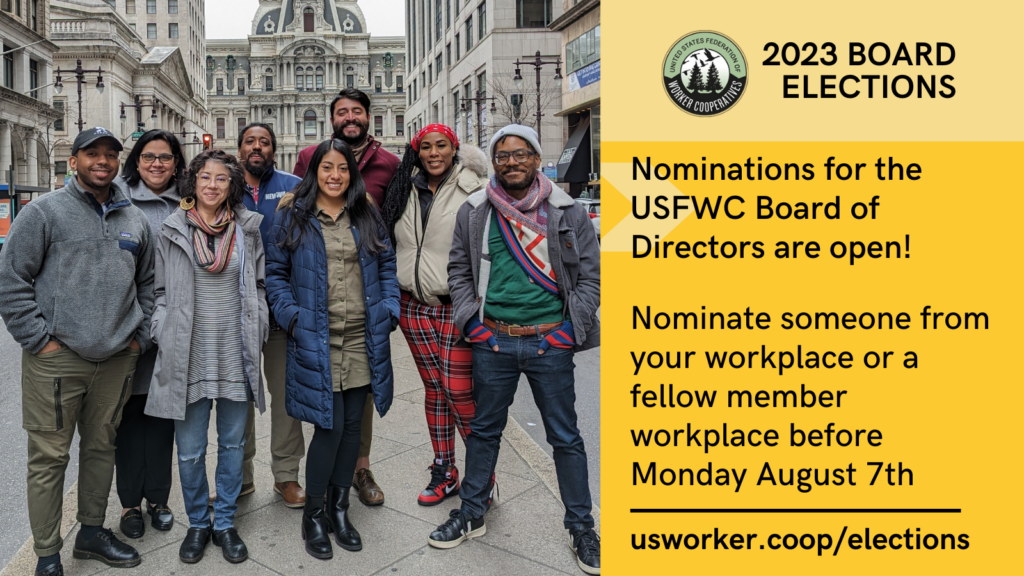 Leer esta publicación en español aquí
Are you ready to lead the USFWC's mission to build a thriving ecosystem for worker cooperatives and their leaders? Run for the USFWC Board of Directors!
Nominations for the USFWC Board of Directors are now open. In 2023, USWFC members will elect five At-Large Directors. One of them could be you or someone from your workplace.
Know a great candidate? Recommend them! USFWC member organizations can recommend a candidate using this form.
Ready to run? Nominate yourself! Individuals can self-nominate by filling out this form.
For more information, including candidate and workplace eligibility, visit our nominations page.