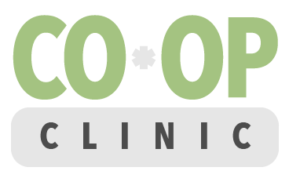 A professional peer network fee-for-service technical assistance network for Democratic Businesses
The USFWC Co-op Clinic has a network of peer advisors, all with strong social and professional ties, who provide technical assistance services to worker cooperatives.
Worker cooperatives, like all businesses, require professional services to support the creation and operations of their business. Due to the specialized nature of worker ownership, they also require specialized assistance in setting up financial, governance, operations, and decision-making structures, as well as training in democratic management.
We aim to meet the demand for technical assistance and development advice with high-quality services, and increase worker cooperative technical assistance capacity from inside the movement.
Pro-bono services are offered when funds are available, particularly for eligible rural areas. Please contact clinic@usworker.coop for more information. 
Watch Co-op Clinic training videos
Areas of Technical Assistance
Governance
Drafting Bylaws
Drafting Articles
Roles and Responsibility for Boards
Board basics
Rights & Responsibilities, Decision Clarity
Strategic planning and member engagement
Good Meetings and Facilitation
Human Resources
Development of Accountability Systems
Development of Accountability Systems
Communication/Coaching
Onboarding & Orientation
Conflict Resolution Training
Financial
Setting up chart of accounts and accounting filing system
Providing a draft Bookkeeping Manual
Setting up Payroll and HR Policies
Consulting with end of year tax accountant
Accounting facilitation and training
Open Book Management
Help in applying for Loan Financing
Technology
Using Project Management Tools
CRM tools
Social Media Tools
Video editing tools
Marketing
Digital Marketing and Social Media Strategy
Brand Strategy and identity
Business development (market making)
Start-up Support
Business Model Development
Business Plans
Feasibility Studies
Governance
Worker Co-op 101
Next level support
Project Management Training
Anti Oppression Training
Preventing Board Burn Out